Description
The steering stop adapter is for a late model Kawasaki KX125 or KX250 two stroke. It is designed around Pro Circuit Kawasaki KX250F, KX450F model clamps. The purpose of the adapter is to keep the fork tubes from hitting the frame. Late model clamps bolt right up to the chassis, but the steering stop has no function on those clamps since they were designed for the aluminum chassis. It is not guaranteed that it will work with other brand clamps designed for the four stroke KX250F/450F.
How the steering stop was developed
We were contacted by Travis Ferrell, back in December of 2016 to build a prototype from an image he sent over. He sent in his clamps, and we had a 2003 KX250 to work from. We busted out the protractor and some calipers and got some dimension's and Trick Engineering's version was born.
April 2018, we had some inquiry's to machine more for customers based off of Travis's build thread online. When we posted an image on our Instagram, Matthew Westbury over in Australia contacted us and asked where we got the idea from, and informed us he was the innovator of the adapter. It was then discovered that the image sent over was in fact his prototype we were inspired from. Matthew does not make them for other riders to purchase. But full credit goes to Matthew for the innovation of the adapter.
Tools needed –
center punch
3/16 drill
scissors to cut the install decal.
We recommend using some blue locktite on the optional Titanium fasteners.
What you get –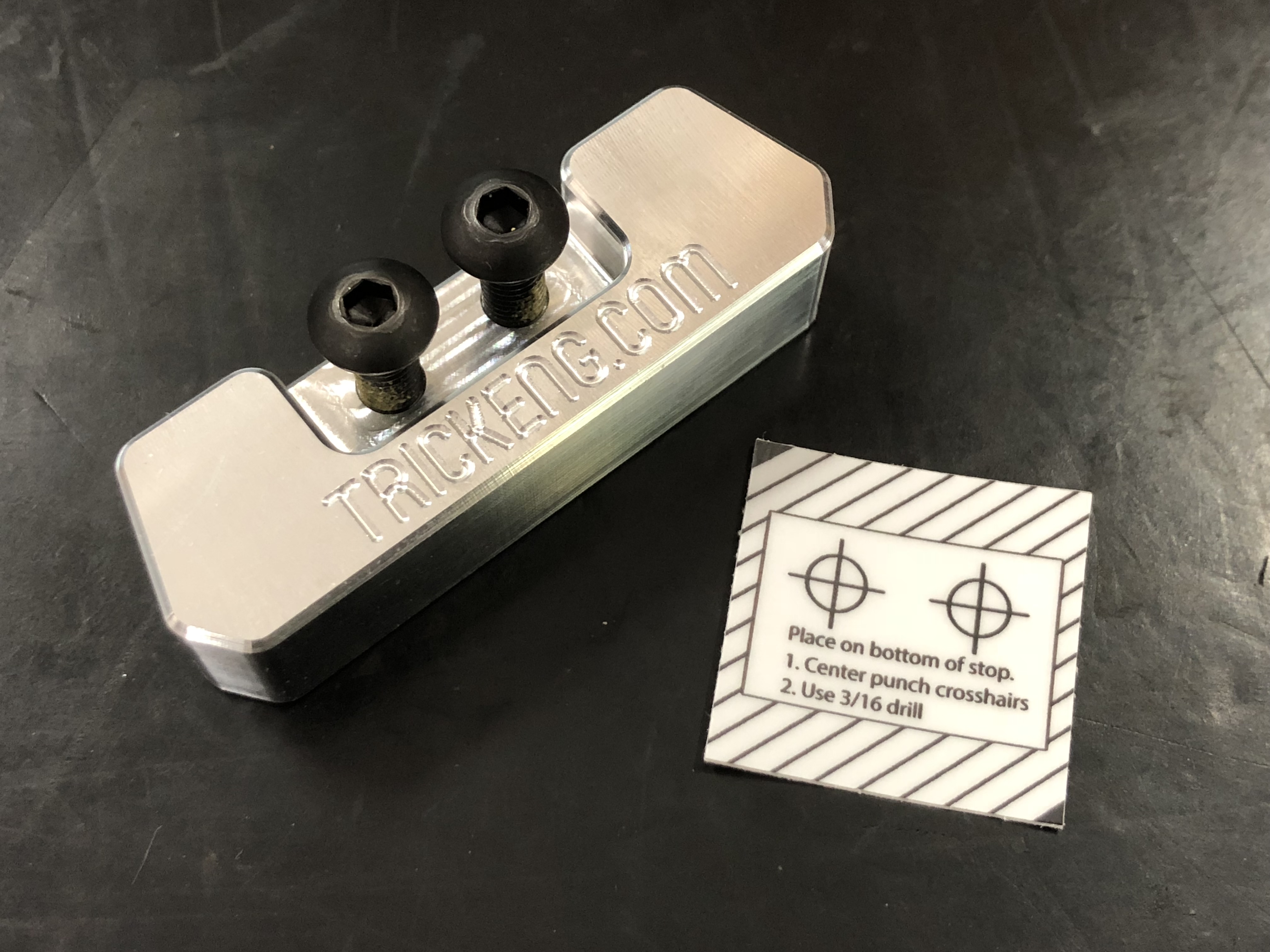 Tools Needed –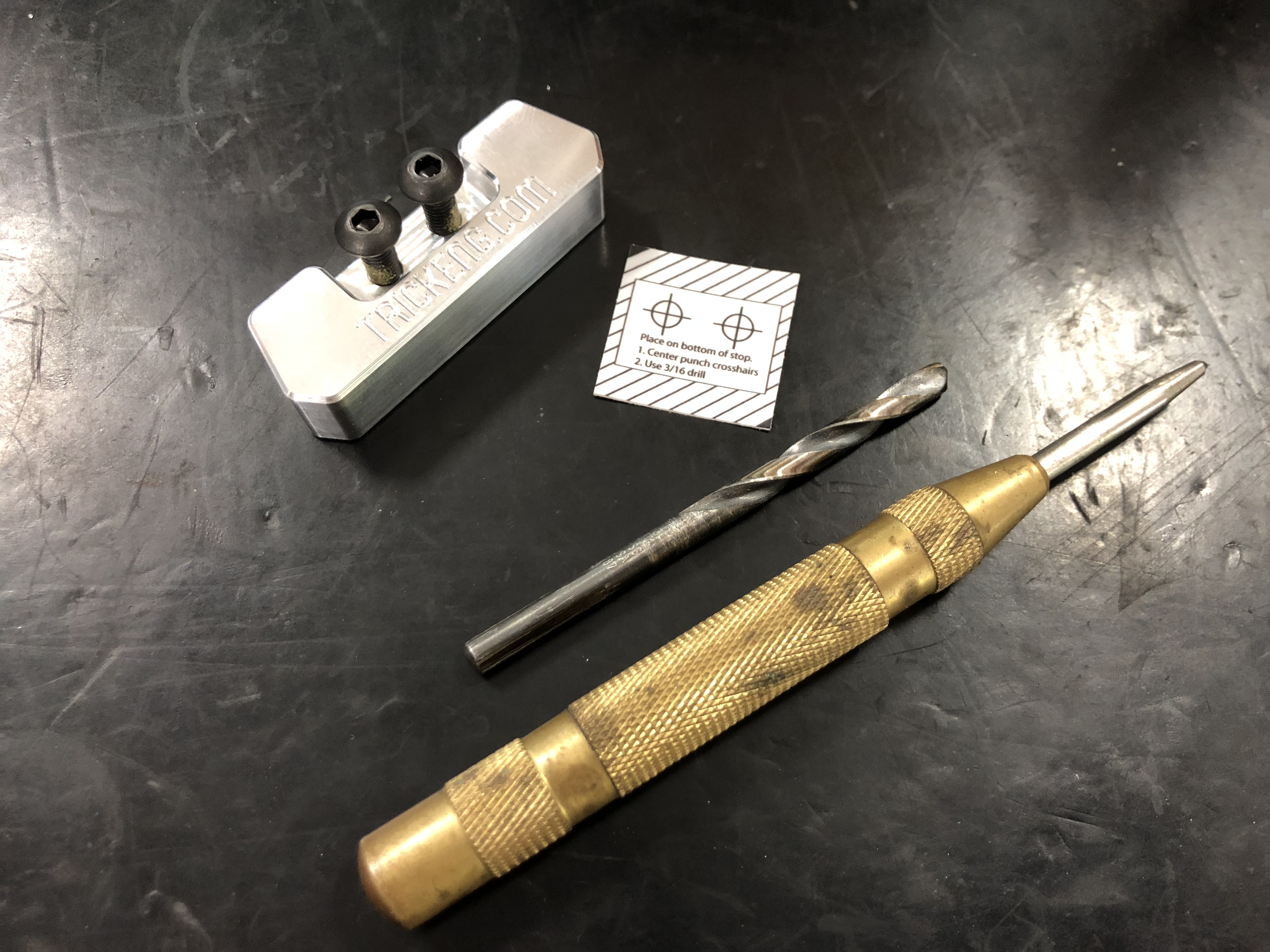 Cut hash lines from included install template decal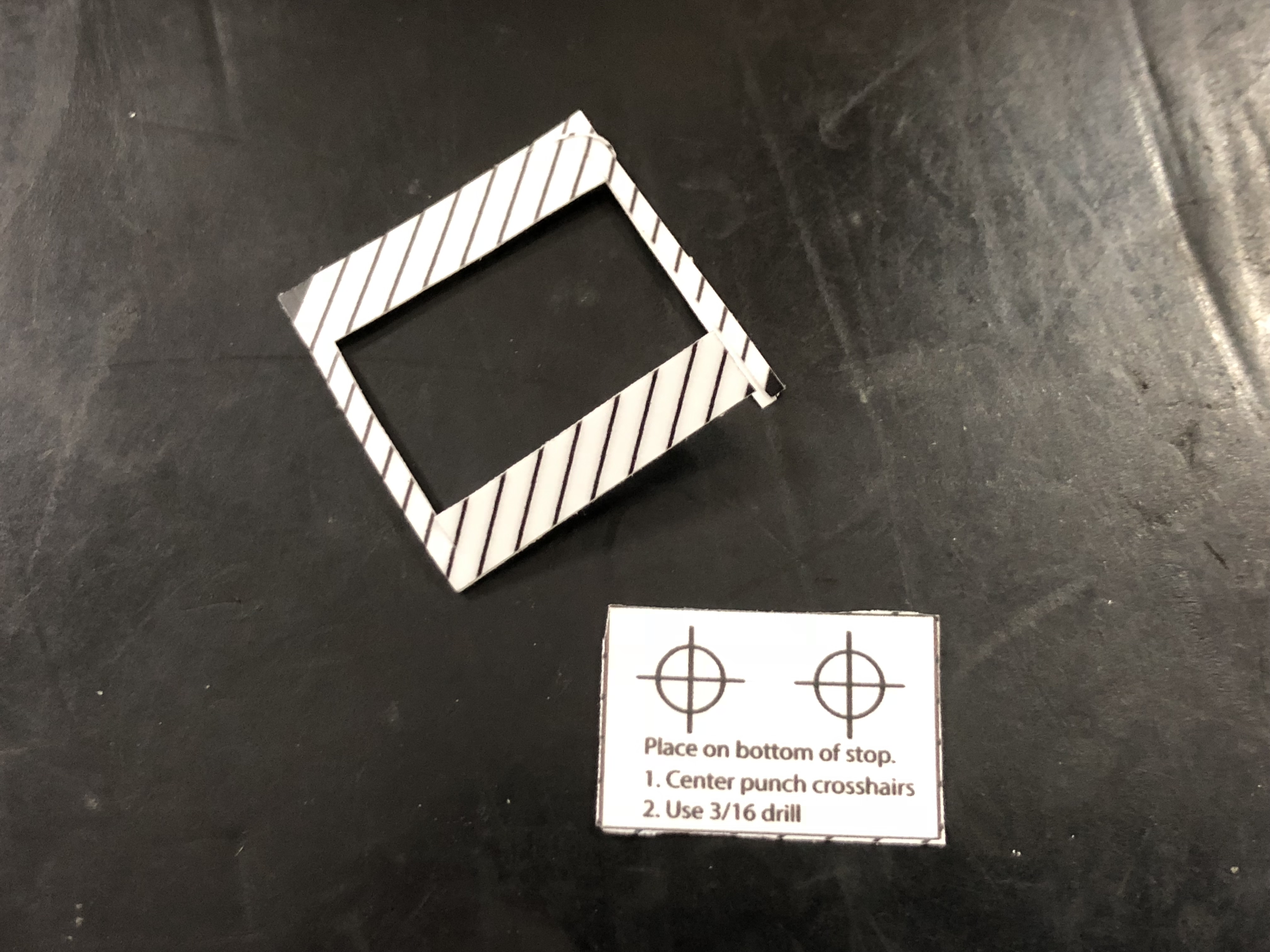 Install on the underside of the steering stop, so that you can read it (cross hairs towards front of stop – away from tube). You cannot drill from the top side down from the steer tube interference with the drill!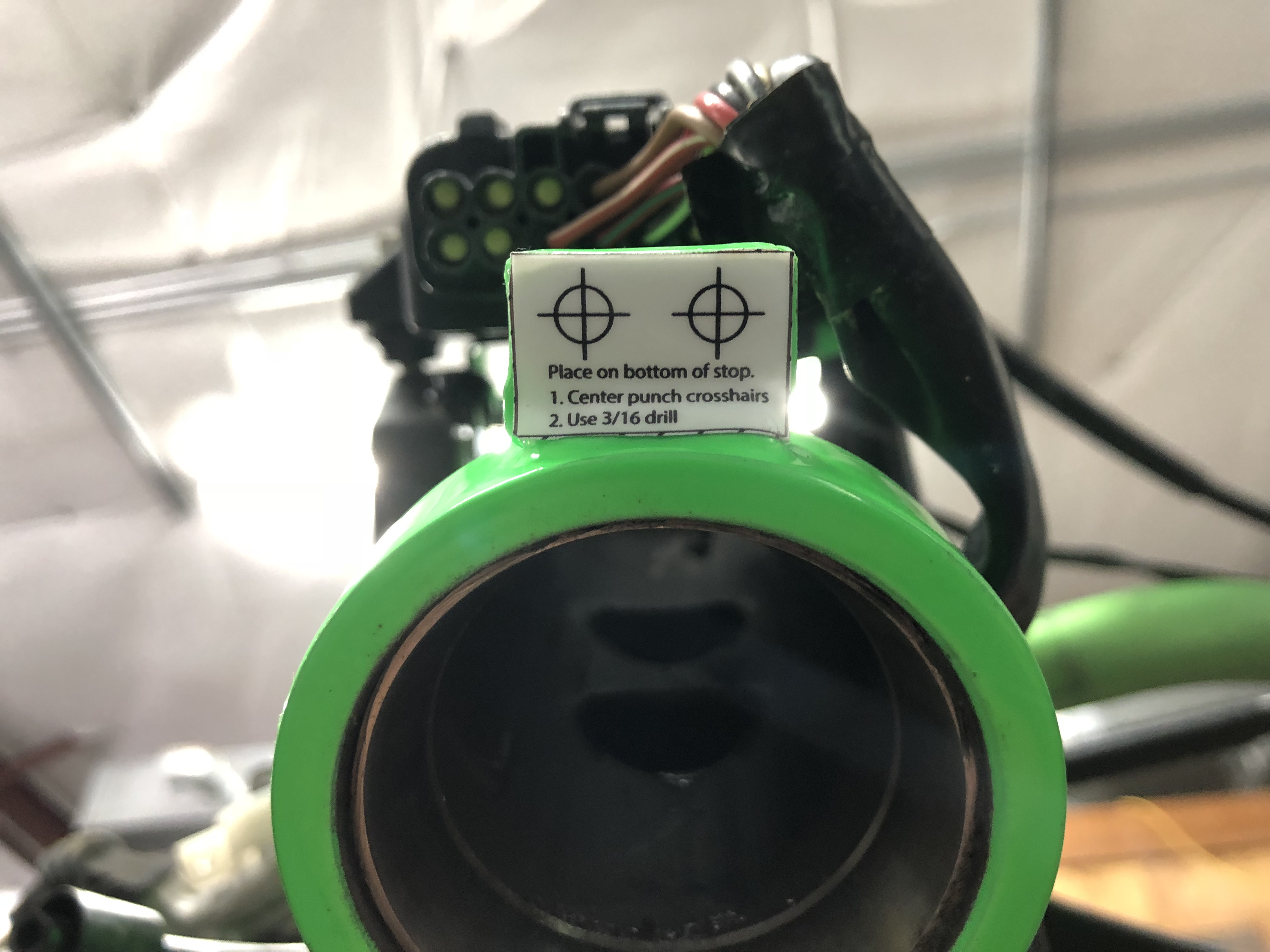 Center punch the cross hairs and drill, then install the fasteners from the top down.